Nick and Dariece | January 09, 2017 9:00 PM ET
A Mini Guide to Japan's Magical Deer Island
Japan is made up of 6,852 individual landmasses and while many are tiny uninhabited volcanic formations, some of them such as Miyajima Island are magical havens with mythical narratives. Although the island's official name is Itsukushima, it is popularly referred to as Miyajima which means "Shrine Island", a reference to the iconic torii gate that greets visitors as they arrive by ferry, and the various other famous shrines dotted across the island.
In recent years it has also acquired another less imaginative nickname of Deer Island, for reasons that become clear as soon as you set foot on land.
Widely regarded as one of the most scenic spots in Japan, Miyajima Island has a lot to offer including incredible views across Hiroshima bay, the traditional sweet treats Momiji Manjyu unique to the island and of course hundreds of adorable deer!
How to get to Miyajima Island
Miyajima Island is easily visited as a day trip from Hiroshima. Whilst it is possible to pay for an all-inclusive tour, it's just as convenient to navigate your way by public transport where you have three options:
1. Catch a number 2 tram from outside Peace Park going towards "Miyajimaguchi", it will say this on the front of the tram. Ride the tram to the end of the line and walk to the ferry port which is just across the road from the tram station. You have two options for the ferry, both are about a 10-minute crossing and are the same price so it makes little difference which one you choose. This journey will take about an hour in total.
2. If you have a Japan Rail Pass, you can get there by train and ferry with both journeys covered by your pass. Take the JR Sanyo Line to Miyajimaguchi Station from Hiroshima Station and follow the ferry directions in option 1 but make sure you choose the JR Ferry to avoid paying extra. This journey will take about 40 minutes in total.
3. Take a boat directly from Peace Park in Hiroshima to Miyajima Island or alternatively from Hiroshima Port, journeys take about 1 hour or ½ an hour respectively.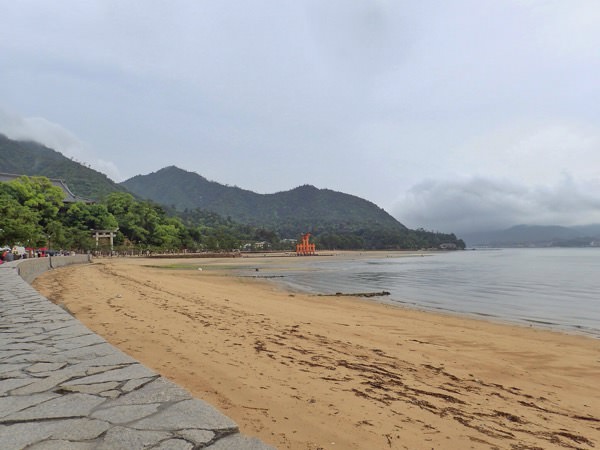 Things to do on Miyajima Island
Omotesando Street: When you first step off the ferry on Miyajima Island you'll arrive in the small tourist town that surrounds the port. Here you can wander down the narrow streets where there are reasonably priced restaurants, shops selling various souvenirs and foods as well as an exhibition dedicated to the World's Largest Spatula.
Visit the O-Torii at high tide. It's a beautiful wooden Shinto gate located in the bay and when the sea comes in it appears as though it's floating on the water.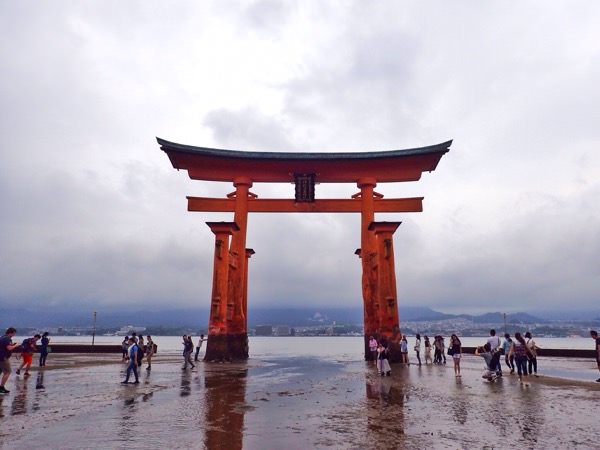 Scale Mount Misen. There are two ways to the top of Miyajima Island's tallest mountain, by foot on one of its 3 paths which each take about 2 hours or by cable car which takes roughly 20 minutes. From the top you'll get unrivalled views of the island and back across the bay to the mainland.
Other notable attractions include the Itsukushima Shrine which was originally constructed in the 6th century and now stands on stilts overlooking O-Torii gate, and the beautiful Five-Storied Pagoda.
Miyajima Island's Deer
The deer on Miyajima Island have become one of the top attractions and many tourists flock here just to see them and take photos with them. But beware, no matter how tame and cute they look, they are wild animals and will hassle you for food and try to eat anything that looks like it might be tasty including paper maps, camera straps and bags.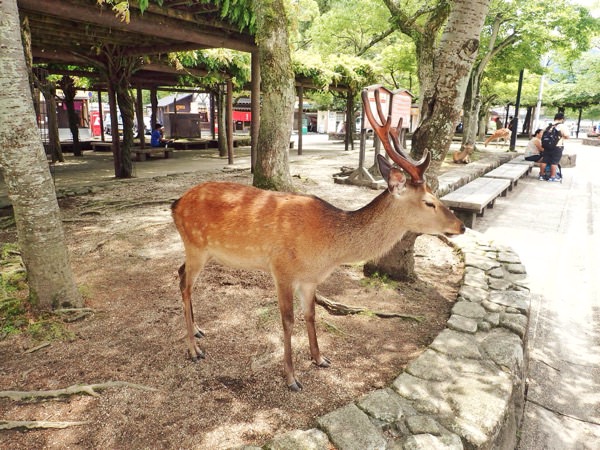 Be aware that there is strong guidance not to feed the deer to stop them from becoming dependent on humans for their survival, although there are varying views on this as some people believe that they already are completely dependent and that not feeding the deer is even more detrimental to their health. Whatever you do choose to do, always take care when around the deer.
How Much Visiting Miyajima Island Costs
Tram and Ferry Return – $9
Train and Ferry Return – $12 or free with JR Pass
Direct Boat Return – $35 from Peace Park or $46 from Hiroshima Port
Restaurants – Average meal cost $6-10
Cable Car Up Mount Misen – Adult Return $18
Miyajima Aquarium – $14
Itsukushima Shrine – $3
Loved by locals and visitors alike, Miyajima Island is the perfect day trip from Hiroshima, make sure you set off early to allow yourself plenty of time to explore all of its attractions. Enchanting, mystical and beautiful, you're guaranteed a fantastic time on Japan's original deer island.