Photos by Goats on the Road
El Nido is a tiny beach town located on the island of Palawan in the Philippines. Even though some of the beach towns in the Philippines are considered on the "Banana Pancake Trail", they are more off-track than their mainland neighbors, which is a bonus if you're looking to escape the crowds. Those who make the extra effort to travel to the Philippines are rewarded with pristine islands, stunning scenery and friendly local people. The island of Palawan is the most westerly island in the archipelago, with the little town of El Nido being the star.
Getting There
The most popular way to get to El Nido is from Palawan's main city of Puerto Princesa. From the capital city of Manila on the island of Luzon, you can take a direct flight with Air Asia or Zest Air. The flight time is approximately 1 hour and 20 minutes, and the costs vary. However, in May, expect to spend around $75. Check out Air Asia's website for discounts and deals.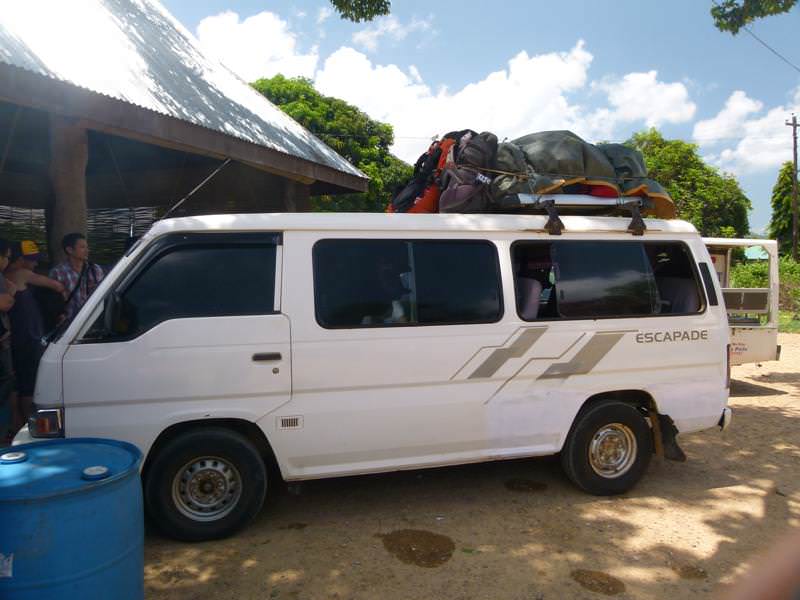 As of January, 2016, Air Swift flies from Manila direct to El Nido. However, the cost of this flight is double the price of flying to Puerto Princesa. Once in the city of Puerto Princesa, you have a few options for traveling to El Nido. At the airport, there will be shuttle vans waiting to take you to El Nido. This journey usually takes around 5-6 hours depending on stops and road conditions, and the price is $12.75. Another option is to travel by bus, which takes between 7 and 8 hours. The cost for a bus with no AC is $9.50, while an air-conditioned bus will set you back $12. Finally, you could rent a car or a motorbike and travel at your own pace! For a one day rental, the price is around $50.
READ MORE: The Island of Palawan: Paradise in the Philippines
El Nido has accommodation options for every type of traveler. If you're on a shoestring budget, there are lots of bungalows and hostels available, and if you have more of a midrange budget, there are many guesthouses and hotels that will suit your needs. The properties that are located close to the water will cost more than those that are set back near the limestone karsts. In our opinion, you don't necessarily need to be right on the beach, as El Nido is such a small town and the walking distances are so short.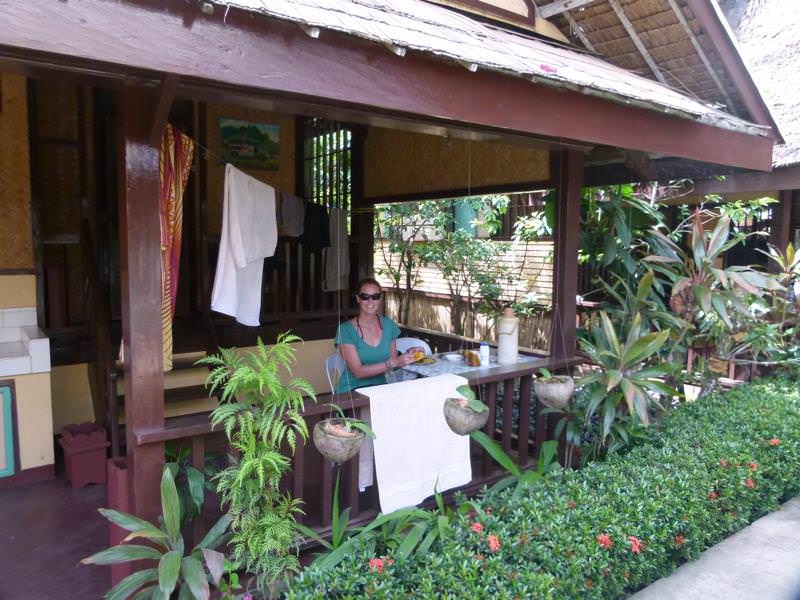 It takes around 10 minutes to walk all around the town, so you're never too far from anything and everything. Check out these places if you're on a budget — Spin Hostel, Our Melting Pot and Cliffside Cottages. For a more midrange stay, click here to compare hotels and guesthouses.
El Nido Highlights
Once you have your transport and accommodations sorted out, it's time for the fun stuff! Going Island Hopping This is the most popular activity in El Nido. There are many companies offering three types of day trips to the surrounding Bacuit Archipelago. Tour A visits Miniloc Island, Simisu Island, and 7 Commando beach. Tour B visits Snake Island, Cudugnon Cave, Lagen Island, Inabuyutan Island and Cathedral Cave. Tour C visits Matinloc Island and Tapiutan Island, with a visit to the Secret Beach. All of the tours include snorkeling and lunch. You'll see offers for A, B, or C all around El Nido!
Scuba Diving
The scuba diving around El Nido is excellent. Two dives cost just $65, which includes equipment and lunch. The more dives you do, the lower the price will be. The Sea Dog Diving Company has professional dive masters and high quality equipment.
READ MORE: The Top 3 Islands in the Philippines
Watching Sunset
The best way to round off a fun-filled day in El Nido is to watch the sun dip behind the towering limestone karsts. Grab some food, local Tanduay rum, and your friends and head down to the beach. The sunsets in El Nido are spectacular. Trekking to Nagkalit-kalit Falls These incredible waterfalls are located between the town of El Nido and Nacpan Beach. To get to the falls, you can either rent a motorbike and drive to the trailhead, or go on a tour (which can be arranged in town). From the trailhead to the falls, and back, will take you between 1 and 2 hours depending on how fast you walk.
Pack Your Bags!
If you're looking for somewhere that is a bit more off-track than other parts of SE Asia, make sure to consider El Nido (and the Philippines in general) for your next vacation. It may not be as easy to get to El Nido compared to other destinations in the region, but that's what makes it so special.