Nick and Dariece | March 14, 2016 11:00 PM ET
How to Travel to Barbados on a Budget
Photos by Goats on the Road
Barbados has long been a top destination for the rich and famous. Yachts anchor in the bays, five-star resorts line the beach and top chefs run the kitchens of many restaurants. Even though this piece of paradise in the West Indies is known for its luxurious getaways and movie star sightings, it is possible to travel here when you aren't a millionaire. Here's how:
Accommodation
Skip the top-end hotels and opt for a comfortable B&B. You can find excellent deals on HostelWorld.com for small guesthouses and B&Bs around the island. There are a lot of properties available just steps from the water, and in the heart of the restaurant and bar scene. You can find rooms for around $70 a night, including breakfast.
Another option is to stay with a local! Check out the couchsurfing scene on the island. There are around 160 hosts willing to have you crash on their couch, floor or spare room during your stay. Not only is this a great way to get free accommodation, but also you will be able to have a unique experience, and learn more about Barbados.
READ MORE: How Barbados Experienced A Tourism Turnaround in 2015
There is actually one more way that you can stay for free on the island, and that's to become a housesitter or petsitter. When the owner is away on holiday, which can be just for a weekend, or for a few months, you will step in and take care of their home and beloved pets, for free. Oftentimes a vehicle will also be included in your stay.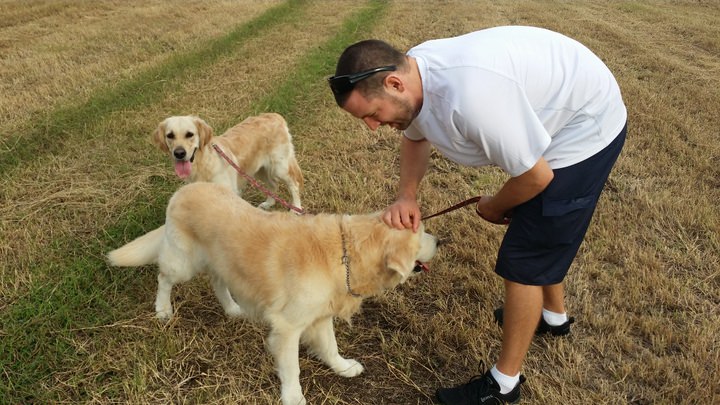 Transportation
There aren't many islands in the Caribbean that have a reliable bus system in place. Luckily for you, Barbados is one such destination. Look out for the red and white circular signs which read "to city" or "out of city" — which means going into, or out of, Bridgetown. Not only is this an efficient way to get around the island, but also it's a good way to mingle with local people, and it only costs $1 per journey. Check out the schedule here.
If taking the bus isn't for you, you can hire a taxi for the day to get to various sites around the island, or you can rent a car. The longer you rent the vehicle, the lower the cost will be. For example, if you hire a car for one day, it will cost you around $130. If you rent for one week, you will pay around $700. Check out Economy Bookings for car rentals from the airport or cruise terminal.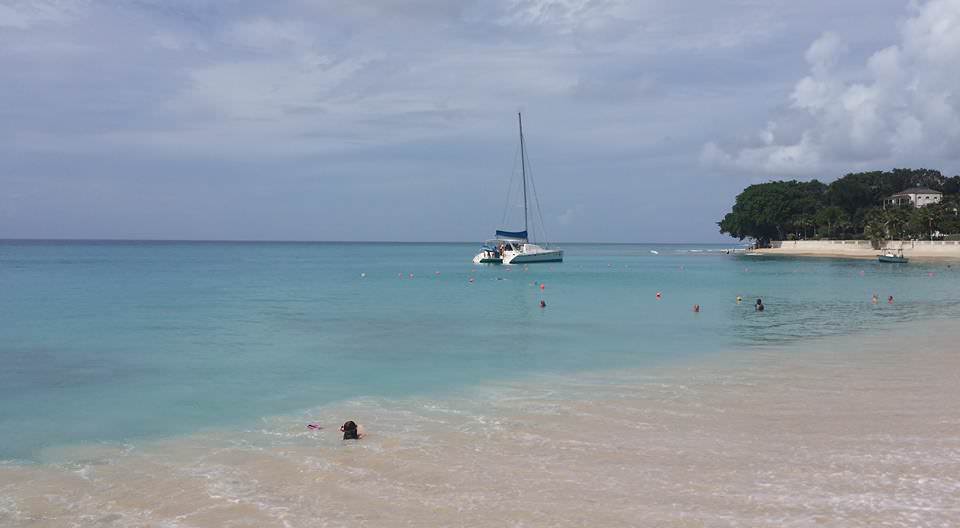 Food
The options for eating are unlimited here. If you have your own kitchen, you can buy groceries from one of the many Massy Stores, and cook for yourself. However, the cost of food in the stores is comparable to the United States, as many of the products must be imported. Check out some of the beach bars, or better yet, the side of the road BBQs and food stalls.
Tiki Bar is located on the Worthing/Accra Beach and is definitely worth checking out for those on a budget. As an example, the cheeseburger with French fries will cost you $12.50, while the wings will cost you $10. They have a great deal here, which you should definitely take advantage of. You can purchase a $15 voucher, which allows you access to the Wi-Fi, lounge chairs and umbrella, showers and bathroom. That $15 is then redeemable for food and drinks at the bar! Not a bad deal at all.
READ MORE: 7 Exciting Water Adventures in Barbados
Thursday through Saturday are the BBQ nights in Barbados. Side of the road stands will be set up in various spots — just follow your nose. The cost of ribs, fish or chicken with a side salad, bun and fries will typically cost $5-$7.50, and you will be full! The portions are very generous. Another cheap option for a snack is to find salt fish cakes, which are deep fried fish cakes, and look out for "cutters," which is a grilled fish sandwich on salt bread (which actually isn't salty at all). These go for around $4 at the beach.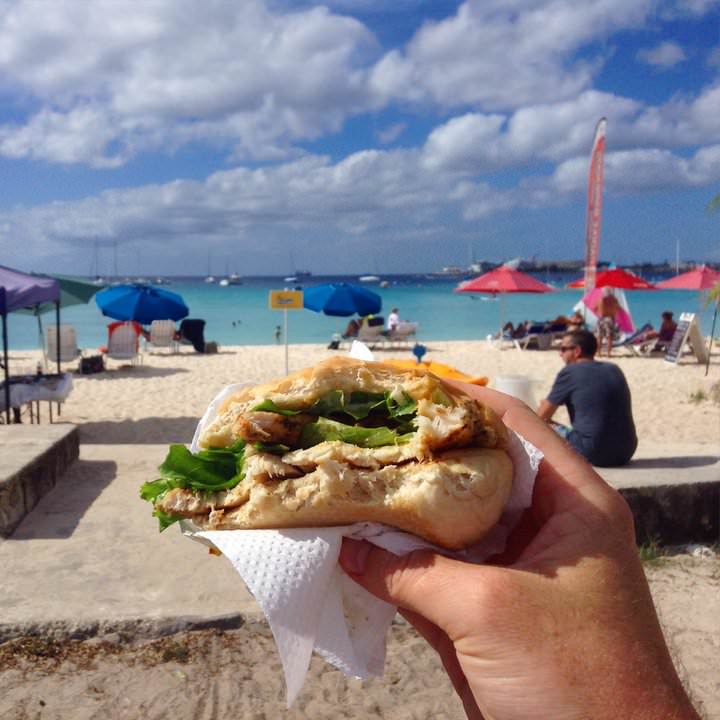 Budget
A budget for Barbados completely depends on your travel style. At the budget end with free accommodation, eating at the beach bars and street-stalls, and taking the bus, you could spend as little as $35 a day per person. If you're paying for accommodation, but still eating at the cheaper restaurants and taking the bus, you could get by on $100 a day. Keep in mind that the cost of the room is generally for two people, so solo travelers could spend less than $100.
For more on the cost of travel in Barbados, check out our article here.