Featured Article
Destination & Tourism | Harvey Chipkin
Increasing numbers of travelers are venturing outside of Barcelona to discover all the region has to offer.
More Articles
Consider Guanajuato and San Miguel de Allende for clients interested in history, culture and cuisine.
Featured Destination & Tourism Video
Mark Murphy visits the all new Sanctuary Cap Cana in the Dominican Republic and chats with Playa Hotel & Resorts' Kevin Froemming about the new opening and what's to come.
More Destination & Tourism Videos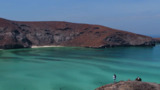 Visit Baja California Sur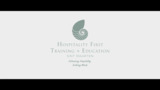 Hospitality First, the Sint Maarten Training Foundation
More Destination & Tourism Articles
Family Fun South of the Border

Mexico offers a huge portfolio of resorts catering to families, along with attractions appealing to all age groups.

Park MGM

Park MGM makes it easy for your Las Vegas clients to see their favorite performers—and in a more intimate venue.

To provide some perspective for your clients, here's an update on three of Mexico's major tourism destinations.

Become a connoisseur of the extraordinary by selling these crazy-fun excursions.

The Draw of the Mexican Caribbean

Mexican Caribbean

The region continues to polish its tourism product with new hotels and experiences in tandem with climbing arrivals.

Le Plaza General Manager Marc Pierre-Louis on the hotel's key selling points and what to see and do in Port-au-Prince.

Check out these uniquely immersive and lucrative add-ons to expand your Vegas sales.