Featured Article
Destination & Tourism | Harvey Chipkin
The country is home to 15 five-star properties with a total of 3,500 rooms.
Featured Destination & Tourism Video
The Palace Resorts family presents Purely Palace, our new cleanliness program that goes beyond our already thorough health and safety standards. Learn about all the actions we take to keep everyone at Palace Resorts healthy and safe from check-in to checkout.
More Destination & Tourism Videos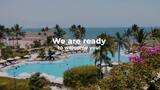 Velas Resorts: Welcome Back!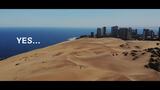 Visit Chile: #TheFirstThingIWantToDo