Top Story
Tour Operator | Janeen Christoff
TreadRight Foundation offers guidance on making sustainable choices.
Featured Tour Operator Video
We know the past couple of weeks have proven to be a long, hard journey. But we want you to also know that you are not alone. All of us at Apple Leisure Group® Vacations are here with you, fighting alongside you to get clear of the tangles COVID-19 has created and forging a path to recovery.
More Tour Operator Videos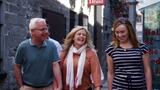 The CIE Tours Difference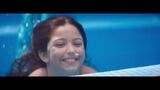 Where Do You Want To Go with Excite Holidays?