Nick and Dariece | February 09, 2015 9:00 PM ET
Why Hostels Are Better Than Hotels
There are so many options when it comes to booking accommodation. Whether you like luxurious resorts, quaint homestays or quiet hotels, the choice is yours. However, these days, more and more travelers of all ages are opting for hostels rather than hotels and luxury stays. Here's why:
They have character
You know when you walk into a room and the walls are painted white, the rooms are a square box and everything seems bland and boring? Well, you won't find that in a hostel, which tend to have loads of character. Funky artwork adorns the walls, large bulletin boards display tours and activities and usually the walls are painted in a bright color of some sort. There's nothing stale about a hostel, each one is unique in its own way and will definitely add to the memories of your travels.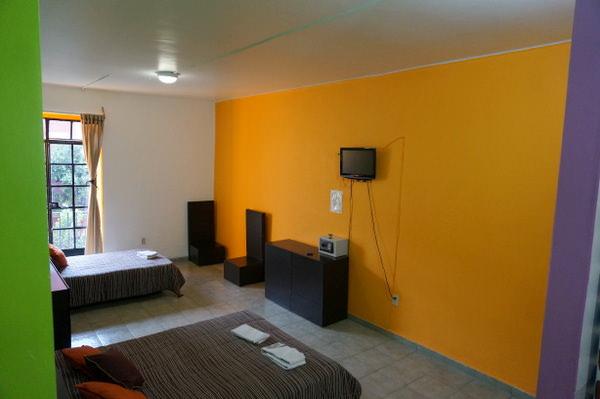 You can meet people
Looking to meet interesting, adventurous travelers? Hostels are where to find them. Usually the people who want to stay in hostels are intrepid and like to travel independently. This is the perfect place to meet like-minded people and to swap stories from the road. Learn about your next destination, get tips and advice on travelling there and make new friends. Sitting around a communal table having a beer or a meal is much more exciting than eating alone.
They're cheap
If you're on a budget, or are just a bit frugal with your hard-earned cash, then hostels are for you! For as little as $5 in some countries, you could buy yourself a dorm bed for the night, or if you want some privacy, you can get a double bed for $15. These aren't basic rooms either. Typically, private rooms at a hostel are bright, big and clean. In some cases, the rooms include meals, Wi-Fi, activities and laundry in the price!
They're fun
At many hostels around the world, there will be free activities on offer. Some have cooking classes (and you get to eat the food after!), others will have free dance lessons or yoga classes, while others have fun amenities like a pool and a bar! Imagine being able to learn how to dance salsa one night, have free breakfast the next morning and then go to a yoga class...which is all included in the cost of your double room. Hostels are fun and offer amazing value for money.
They're full of information
Hostels are usually a wealth of information on the city they are located in, and sometimes the country as well. Maps hang on the walls with important sites pin-pointed for travelers, while printed out maps are available to take with you while you explore the city. The staff will almost always speak at least two languages and will be able to help you with transportation and tour questions.
Gone are the days of dingy bunk-beds and dirty rooms, hostels are for anyone and everyone. No matter your age, your budget or your style of travel, we're sure you'll have fun while staying at a hostel. Give it a try!
Check out Hostelsclub.com for booking awesome hostel rooms.