Featured Article
Travel Agent | Claudette Covey
Explore the Golden Triangle in India; sail down the Danube; or traverse through Uruguay and Paraguay with one of these FAM trips.
More Articles
As the family travel market continues to grow, so too do niches within the segment itself—including groups
Featured Travel Agent Video
We know the past couple of weeks have proven to be a long, hard journey. But we want you to also know that you are not alone. All of us at Apple Leisure Group® Vacations are here with you, fighting alongside you to get clear of the tangles COVID-19 has created and forging a path to recovery.
More Travel Agent Videos
Millennial Travel Forum Antigua Roundtable Discussion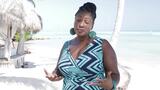 The Beautiful Exclusive Secrets Cap Cana