Featured Article
Grow your skillset with Travel Impressions' course at Travel Agent Academy.
More Articles
Why you should re-evaluate your mission statement and not just your goals periodically.
Featured Travel Agent Video
Through this video take a mini trip to French Polynesia with the crew of the m/s Paul Gauguin. Let us show you how we can make French Polynesia part of your story.
More Travel Agent Videos
Millennial Travel Forum Antigua Roundtable Discussion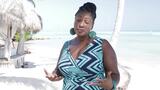 The Beautiful Exclusive Secrets Cap Cana