Top Story
Cruise Planners is Top Travel and No. 3 Overall Low-Cost Franchise featured in Entrepreneur's StartUps Magazine.
Featured Host Agency & Consortia Video
Upload your BEST photo of Mexico to Instagram with the hashtag #InstaMexico for a chance to WIN the grand prize of 365 days of travel in Mexico.
More Host Agency & Consortia Videos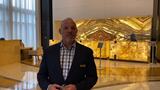 Trump International Beach Resort Miami Safely Welcomes You!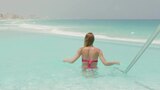 Sun Palace Cancun