Top Story
As yearlong 'Why Use a Travel Advisor' campaign wraps up, WUATA contest winner was selected from among more than 5,000 client nominations.
Featured Travel Agent Video
Xavage is the only adventure park in Cancun, getting six different, original activities for you in one place! Challenge all your limits at Xavage, the only park in Cancun and Riviera Maya with the boldest activities through the air, in land and on water.
More Travel Agent Videos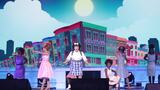 Get Inspired at CruiseWorld 2019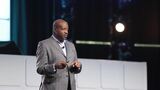 The Biggest Travel Agent Takeaways from CruiseWorld