Nick and Dariece | May 02, 2016 11:00 PM ET
15 Breathtaking Photos From Mozambique's Northern Islands
Photos by Goats on the Road
During our backpacking adventures around Eastern Africa, Mozambique stood out as the star. This country has everything that we as travelers look for in a destination — friendly residents, beautiful architecture, gorgeous scenery, off-the-beaten-path spots, and affordable costs.
Our one-month trip took us from the capital city of Maputo in the south to the far reaches of the north at the Quirimbas National Park... and everywhere in between. Although we have many highlights from our trip to this African country, the memories that stand out the most in our minds are from the islands located in the Quirimbas Archipelago.
We sailed for three days from the Island of Ibo on a basic sailboat, while camping on the islands of Rolas and Matemo. We also walked at low tide from Ibo Island to Quirimba Island There are so many adventures to be had in this northern area of Mozambique! Here are 15 of our best photos from our travels around these relatively untouched islands.
Read More: Budget Backpacking Guide to Mozambique
An abandoned building on Ibo Island.
Funny faces at sunset on Ibo Island. The people of Mozambique are so friendly.
Boys pausing their game for a photo. That stick with a makeshift wheel is used as a toy in this part of the world. The two pieces aren't attached to each other and the goal is to run, while trying to keep the wheel balanced and upright.
The cemetery on Ibo Island.
A portrait of a sweet girl on Ibo Island. The kids really loved having their photos taken and then looking at them afterwards.
From the island of Ibo, we walked at low tide through the mangroves to the neighboring island of Quirimba.
During our walk at low tide, we came across this girl who was collecting shellfish and other food that she could find.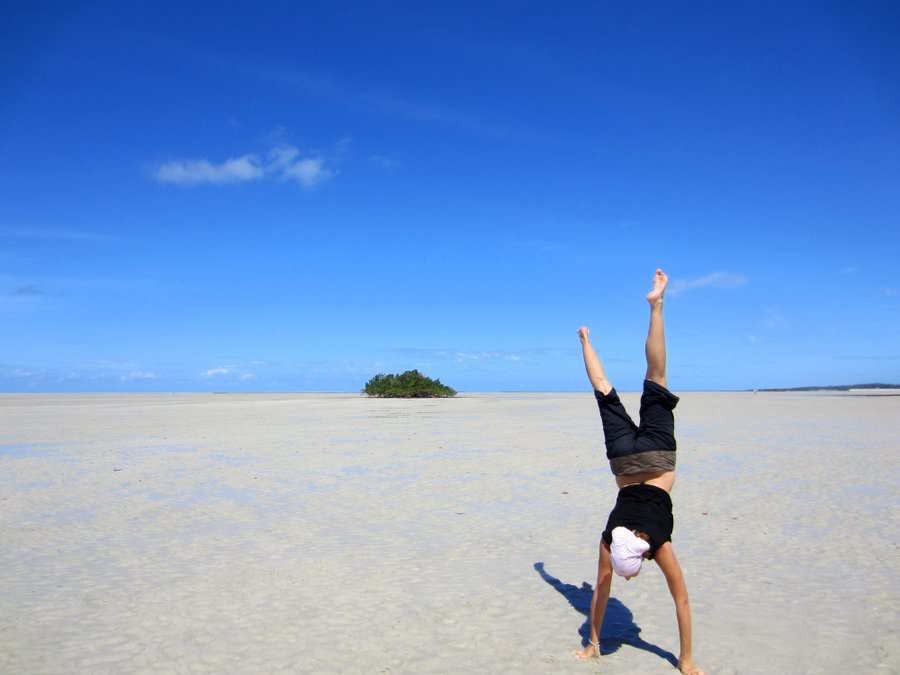 Handstands at low tide!
READ MORE: Through The Lens, The People of Mozambique
There's nothing on the island of Quirimba except for one village, with many inquisitive people, kids especially!
A massive Baobab Tree — can you spot Dariece under the tree?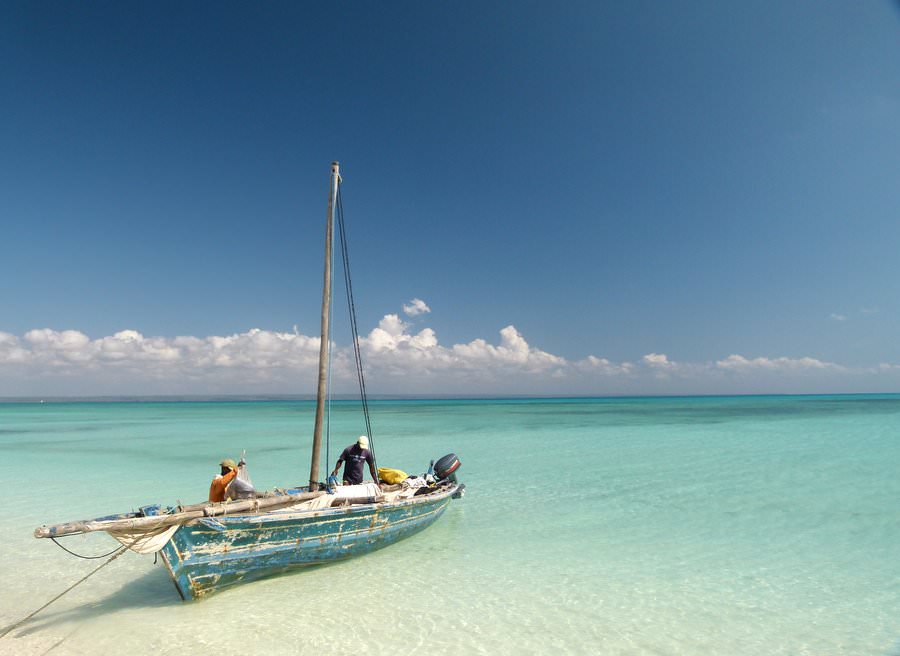 After exploring Ibo Island and Quirimba Island, we hopped aboard this sailing boat (dhow) and traveled to Matemo Island where we spent the night on the beach having nothing more than mosquito nets for protection from the elements.
Ah, this is the life. The water surrounding Matemo Island was perfectly clear.
The beach and water at Matemo were pristine, and apart from one local village at one end of the island, and an exclusive fly-in/fly-out resort, there was no other development.
After spending the night on Matemo Island, we sailed to our next destination in the Quirimbas Archipelago, Rolas Island. This was yet another perfect atoll and we spent the night again under our mosquito nets, under the stars. Unlike Matemo, Ibo and Quirimba, there were no villages on this island, just some fishermen and a couple of huts.
READ MORE: Google Photos Now Automates Your Awesome Vacation Albums
The perfect end to an incredible day in paradise.
Mozambique is one of the most exciting countries we've ever traveled to. Hopefully these photos inspired you to pack your bags and head north to the Quirimbas Islands!
Which photo was your favorite? Share with us below!