Nick and Dariece | July 07, 2014 3:46 PM ET
5 Reasons To Venture Off The Beaten Path
When you think of travel, do you think of finding somewhere new and unique? If so, you may be an off-the-beaten path traveller at heart. Visiting places that have yet to be affected by mass tourism is a great way to look back in time and have authentic cultural experiences. Just because you may enjoy finding your own little slice of paradise, doesn't mean that well-travelled destinations are any less desirable. In fact, in most cases you can find your way away from the crowds even in the most popular tourist spots.
Finding places off the beaten path can sometimes be difficult - transport can be a hassle, the language barrier grows and your feeling of comfort and familiarity may disappear completely.
So why bother? Here's why:
1. Connecting With The People: When locals first start seeing tourism in their country, they are often excited and proud. However, as the crowds start pouring in and rapid changes come to their peaceful way of life, these feelings can change quickly. Visiting a place where few other people go will allow you to see the people for who they are, before they open up tourist shops and curios stands. You'll find yourself being invited into homes for tea, rather than coaxed into shops to buy something. For many, learning about the people is a major part of travel and if you get there before everyone else, you may find it a lot easier to connect.
Photo: Meeting the locals high in the mountains of Tajikistan
2. Being Challenged: We all love a vacation. It's nice to be pampered and enjoy all of the amenities of home, but it's also nice to be challenged in travel. The further you get from the tourist trail, the more you will be tested. Suddenly, you can't communicate with anyone, signs are no longer printed in English and you're forced to eat strange foods. Off-the-beaten path travel often coaxes you to immerse yourself further into the culture and experience things that you never thought you would.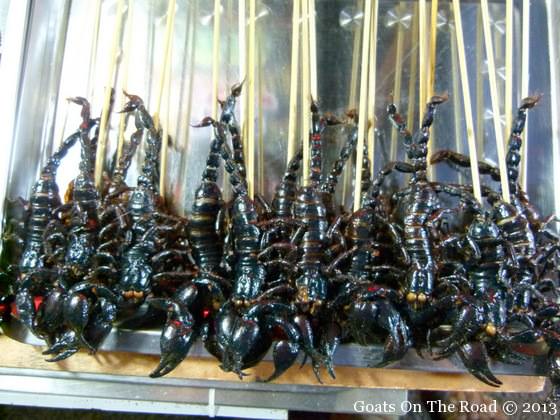 Photo: Some weird street-food in China. Scorpions anyone?
3. Witnessing Traditions: The more that tourism floods into a country, the more the local population is likely to be influenced by western media and modern lifestyles. It becomes "uncool" to wear traditional dress, while colourful handmade clothes are quickly replaced by popular brand names like Tommy Hilfiger and Levis. But it's not just the clothing that makes foreign heritage so interesting. Witnessing traditional dance, theatre and music that has remained unchanged for centuries is an important part of travel. Sure, you can see these customs and cultural displays in popular tourist destinations as well, but they are often more common and more authentic in the tiny countryside villages.
Photo: A traditional dance and show in Ubud, Indonesia
4. Disconnecting: The word travel, by definition, means to leave your world behind and experience the unknown and the unfamiliar. If you make an effort to veer from the ordinary, you'll find yourself further from the ties that bind you to home. Not all of us are looking to "escape", but it's nice to put down the travel electronics, unplug for a while and just be in the moment. With no internet and no phone, you're able to disconnect from the stresses of life and truly enjoy your travel experiences.
5. Learning a Language: The less you can communicate in your native tongue, the more you will be forced to practice the local language. Learning just a few words can really impress the locals and you'll find that they'll always appreciate your effort. If you can learn even a few common sentences and numbers, you may be able to get a better bargain at the local market! It's great to be in a place where no English is spoken and still be able to get around with some basic language. You don't have to be a master linguist, but it's fun to learn a few words.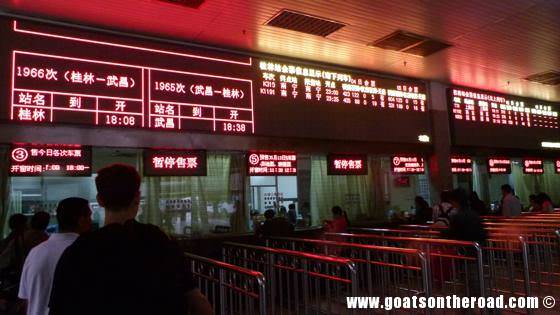 Photo: It's important to know some of the local language, especially in China
You may think that you have to travel to Iran or some other seldom visited country to find yourself off-the-beaten-path, but this is untrue. You can visit some of the most popular travel destinations and still find you way away from the crowds. Take a side trip from the ordinary, peel yourself from the sunny beaches and try to explore a place away from the crowds. Veering away from the crowds is not for everyone, but even if you can venture away for just a day, you may find that off-the-beaten path travel is a rewarding alternative to a beach holiday.