Nick and Dariece | October 02, 2014 1:00 AM ET
Samarkand - The Ancient Silk Road City in Photos
Once regarded by travelers as one of the greatest cities in the world, Samarkand has since fallen off of the map, lost in a region barely visited by foreigners. In the late 14th century, Samarkand was the pride of the Islamic world. Honored guests like Marco Polo experienced Samarkand and brought back tales of "a very large and splendid city" with monuments larger than life.
Conquerors like Alexander the Great and Genghis Khan took over Samarkand, but even the merciless Mongol Emperor spared the beauty of Samarkand, refusing to lay waste to the city's many stunning monuments, mosques and mausoleums.
For travelers today, Samarkand still retains its ancient splendor. Even in this modernized world where buildings tower to the clouds, the massive edifices and intricate craftsmanship remain a site to marvel. Walking around the city is like stepping back into the glory of the silk road days, when travelling merchants came here to sell or buy their goods. Markets are still bustling, and the atmosphere is still alive with that unmistakable old-world charm. This is Samarkand... in photos.
For our personal experience in Samarkand, Click Here.
Samarkand in 1871 (via Antiquities of Samarkand Museum)
Gur-E-Amir Mosque Viewed At Night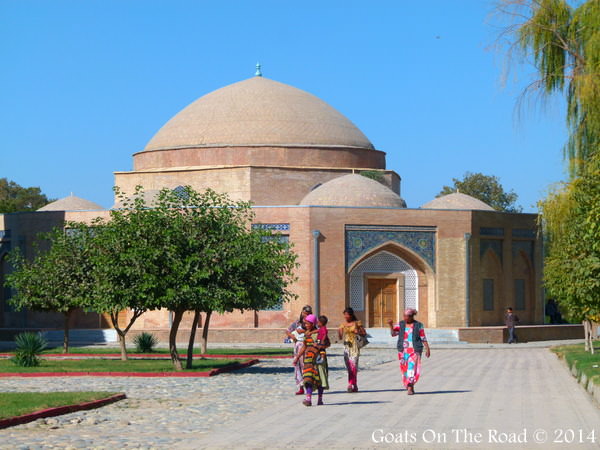 Local Uzbek Women Going For A Stroll Through The Ancient City
Bread Salesman Up Early
Typical Mausoleum Entrance In Samarkand
Inside The Avenue Of Mausoleums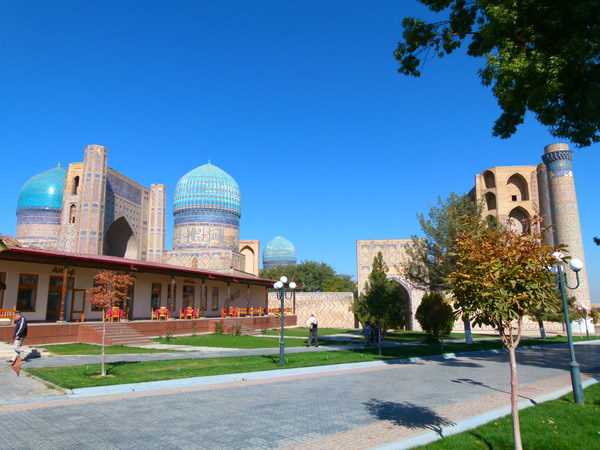 Bibi-Khanym Mosque From The Side
Domed Mausoleum Ceiling
Spices In The Samarkand Market
Delicious Tomato Snack At The Samarkand Market
A Colourful Stroll Through Samarkand
The Great Bibi-Khanym
An Intricately Painted Dome Ceiling
Looking Up In Awe Of Samarkand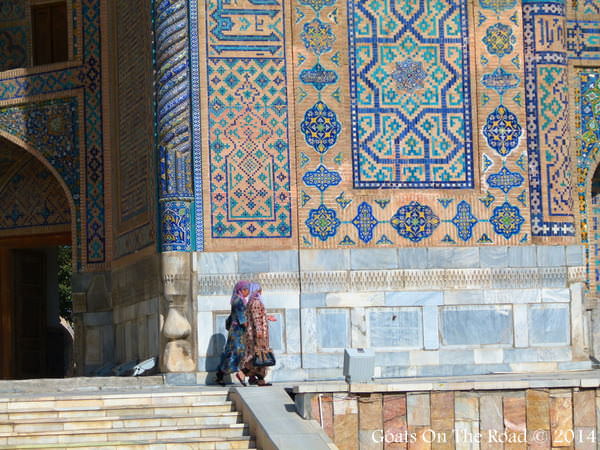 Ladies Day Out
The Registan (Samarkand's Premier Sight) From The Front
The Registan In The Morning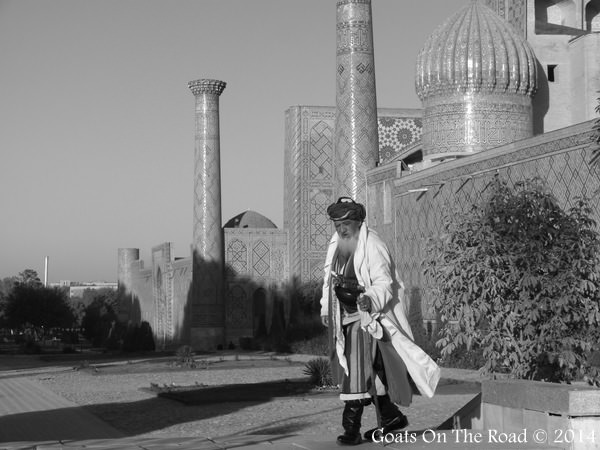 A New Photo With An Old Feel
More and more people are making their way to Central Asia and above photos highlight one of the regions true highlights. If you're looking for a step into history and a view of Islamic architecture at its finest, then Samarkand might just be the place for you. Safe, stunning and captivating, this is one of the most remarkable ancient cities on Earth.