Nick and Dariece | January 15, 2015 11:00 PM ET
Living In Caves: An Introduction to Cappadocia in Turkey
Few places can conjure up as much wonder as the incredible cave village of Cappadocia in Turkey. Imagine stepping back in time and walking through a town of rock carved fairy chimneys and cave houses. This is Cappadocia in Central Turkey and it will blow your mind. In this article we're going to take you on a bit of a photo journey through this magical little town and show you what it's like to live like a Troglodyte.
As you can see, the homes in Cappadocia are carved right out of the rock. People have been living in these cave dwellings for thousands of years and they've built comfortable homes for themselves.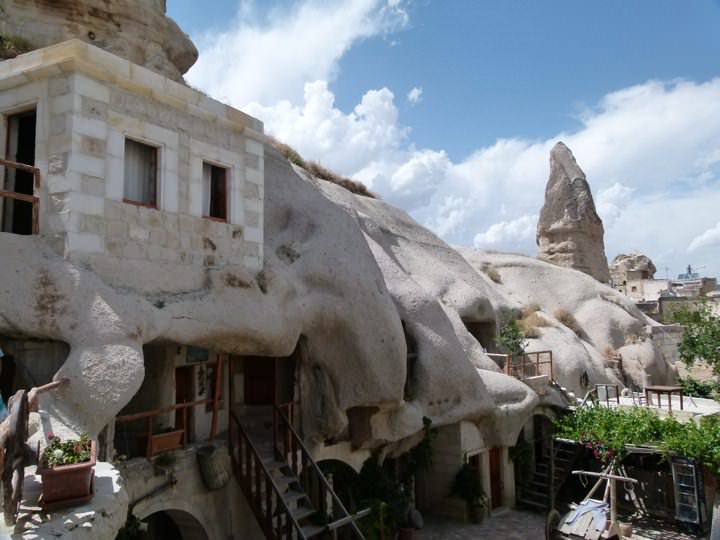 One of the most interesting experiences you can have in this little Turkish town is staying in a cave hotel! The above picture is one such hotel and it truly is an amazing place. Shoestring Cave Hotel is on the budget end of the spectrum and while it is immaculately clean and well-run, some of the rooms are a little bit damper than others, so if you come here, make sure you check out a few, but no matter what you can spend the night in a cave... where else in the world can you do that?!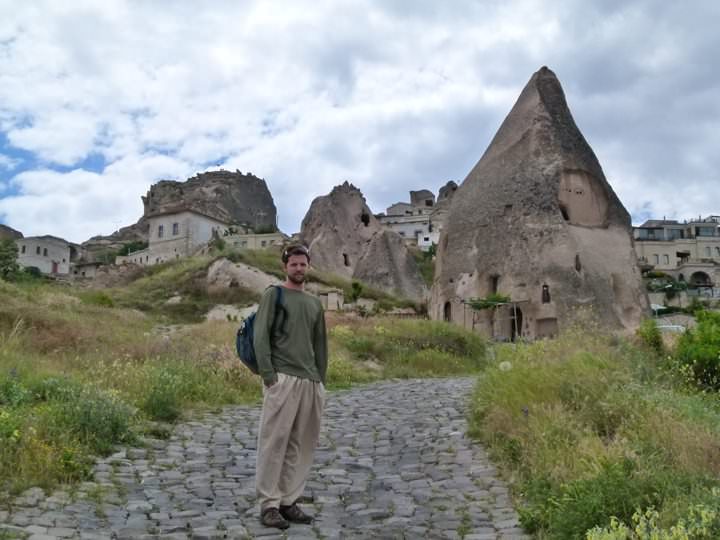 If you come to Cappadocia, you should definitely have hiking on your itinerary. The most popular town to stay in is Gerome, but there are plenty of other little villages to see and the best way to get to them is by foot. Lace up your trekking shoes and head on the Pigeon Valley trail for some beautiful views and a great introduction to the bewildering topography in the region. All of the hotels in Gerome will have maps that you can use to get around.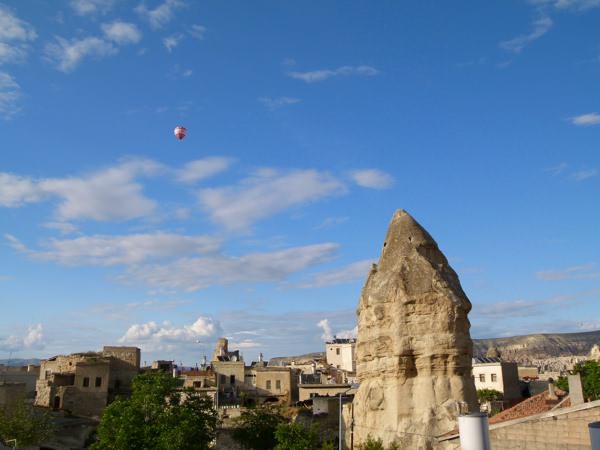 If you have a larger budget, you may want to consider a hot air balloon ride. This is probably the most popular activity to do in the area, which is no surprise as the landscapes are stunning. Get up bright and early and head up in a hot air balloon while the sun is rising in Cappadocia. Watch as the jagged terrain changes color with the rising sun and snap as many photos as you can. A 30-minute ride will cost you around $170 for one hour, but it will be an experience that you'll never forget!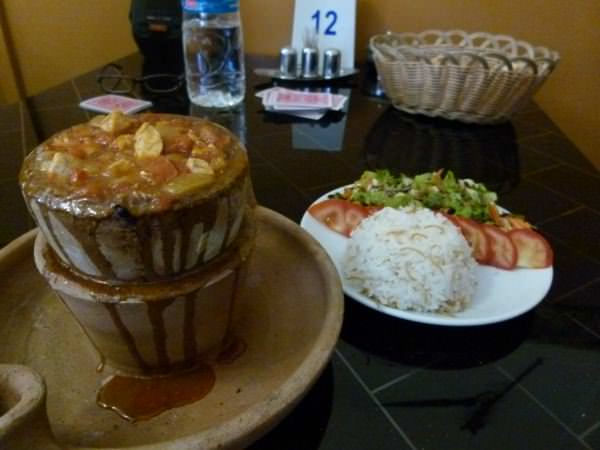 The fairy chimneys, hiking trails and astonishing landscapes of Cappadocia aren't the only things that make this region so enticing, it is also home to some of Turkey's best food! Don't miss the clay pot dish. It's a mixture of stewed meat and vegetables, sealed into a clay pot and then baked in the oven. It's served on the table with a hammer, which the diner is to use to crack open the pot. It's an interactive and delicious meal with a ton of flavor.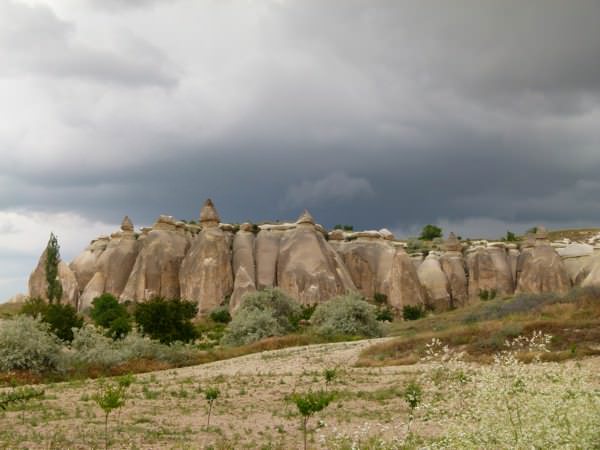 When you're planning your next vacation, be sure to keep Turkey in mind. There are plenty of fascinating towns and cities to discover in this vast and extraordinary country, but Cappadocia is surely one of the most unusual places you'll ever visit.
For more about travelling in Turkey, check out Goats On The Road.