Top Story
Impacting Travel | Laurie Baratti
Canada's Prime Minister Justin Trudeau told the media in no uncertain terms that Canada does not plan to lift its U.S. border restrictions until COVID-19 is brought under control.
Featured Impacting Travel Video
There is a place where the impossible is possible. A place where the whales fly, where the four seasons converge in a single day and where colorful flowers bloom upon the driest desert in the world. Choose Chile!
More Impacting Travel Videos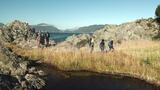 UnCruise: We Define Adventure in Alaska!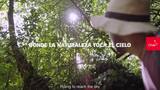 Eclipse 2020: Connect with the Power of Nature