Photos courtesy of Royal Caribbean International
The future of Royal Caribbean International surely looks bright as it continues to build and order new ships. In fact, the cruise line just laid the keel for its fourth Oasis-class ship and ordered its fifth Quantum-class ship.
ADVERTISING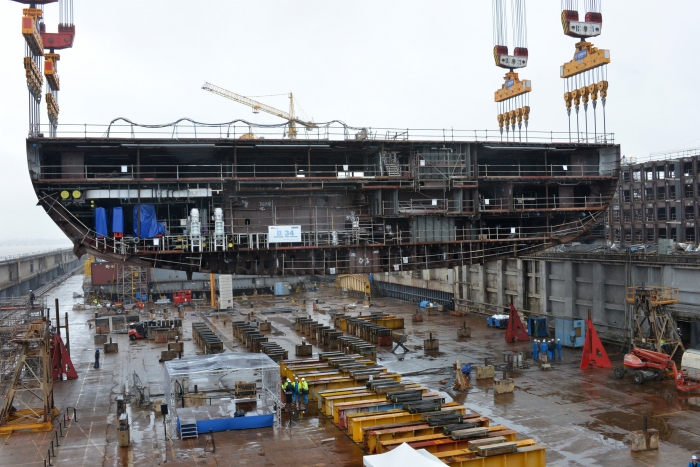 The fourth Oasis-class vessel in line is now on its way to completion at the STX shipyard in St. Nazaire, France. Pictured here, the initial construction block weighed in at 1,000-tons as it was placed atop newly minted ceremonial coins. The ship will be launched in spring 2018 and has yet to be named.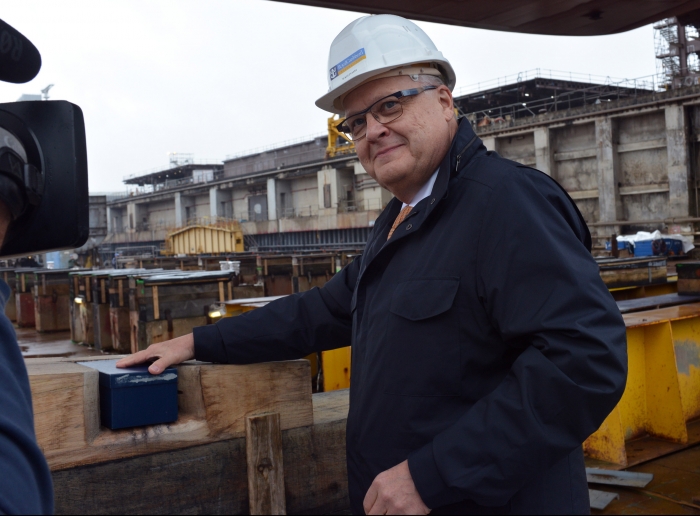 Royal Caribbean released this photo with the caption, "Harri Kulovaara, EVP, Maritime, places a lucky coin under the keel which was laid today for the fourth Oasis class ship. The coin will stay in place until the end of the ship's construction. Once the ship is near to completion, the coins are retrieved and presented to the ship's Captain and crew to be placed onboard the ship."
What's more, the cruise line has ordered a fifth Quantum-class vessel from the Meyer Werft shipyard in Germany set for a fall 2020 delivery. Following the line's continued growth curve will be expected capacity increases of 5.4 percent, 6.4 percent, 3.4 percent, 3.7 percent and 6.6 percent across 2015, 2016, 2017, 2018 and 2019 respectively.
"It is such a pleasure to announce the order of another Quantum-class ship as we are welcoming Anthem of the Seas to North America," said Richard D. Fain, Chairman and CEO, Royal Caribbean Cruises Ltd. "These ships have been received with excitement, and performed exceptionally well, across the globe. We fully expect that momentum to continue as we add to this innovative class of ships."
The third Quantum-class vessel, Ovation of the Seas, will launch in April 2016, and third Oasis-class vessel, Harmony of the Seas, is next up for launch in May 2016.