Top Story
Travel Technology | Lacey Pfalz
Users will now be able to book tours, excursions and purchase tickets on the platform, as well as find inspiration for weekend getaways.
Featured Travel Technology Video
Hard Rock Hotel Riviera Maya is where luxury meets satisfaction on a stage of stunning tropical views! It's all capped off with an inviting traditional design, legendary Hard Rock hospitality, and undeniable excess at every turn.
More Travel Technology Videos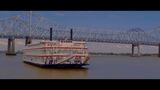 Uniquely American River Cruises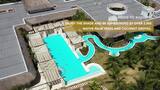 Palladium Hotel Group: Riviera Maya Awaits You!