Way back in 2005 we lived in a Twitterless existence, devoid of Instagram, personal drones and Oculus headsets.
A lot has happened in the span of 10 years. We are a decade older, a bit slower and, I think, quite a bit more distinguished in the face department.
The travel industry has matured as well, infusing various parts of the industry with wonderful innovations and crazy jobs we never would have fathomed existed in the future.
Sadly, there is no DeLorean time machine coordinator as of yet, but we can wait and hope in that regard.
What follows is a list of just those moneymaking endeavors that are relatively new. Of course, if you have any others that we may have missed, please let us know in various comments and tweets. 
Full-time Travel Blogger:
Let the fingers do the typing so that the legs can do the walking amid wonderfully exotic destinations.
It's true, you can write your way around the world, which is something this person has done, as well as this person and this person. (And of course let's not forget all these wonderful people).
Now it's not as easy as quitting your job and firing up the laptop. Many of the bloggers out there saved up a substantial amount of money before embarking on their respective journeys.
From there it takes fortitude and persistence and a great deal of luck that your blog will garner the kind of audience and attention that leads to a life on the road.
That it's an option is nonetheless remarkable.
Social Media Manager:
Social Media Managers have been around for a while now, but the advent and growing popularity of Instagram, Twitter and Facebook created a crucial cog in so many industries.
In many respects, this person doesn't just tweet but cultivates excitement and audience engagement for a particular brand.
We increasingly get our news via one of many social media outlets. For every viral story there is a crack team of social networking gurus launching one salvo after another to drive interest.
It takes wit, humor and a keen eye on what matters in today's society. Also, the occasional cat meme doesn't hurt matters either.
Becoming The Product:
I'm guesstimating... but right now I weigh as much as 500 elephants. #buildfacts #realshipshavecurves

— Carnival Vista (@CarnivalVista) January 28, 2015
Sidled up right next to social media managers are the people who are mandated to get a bit more creative for their ends.
A recent and classic example is Carnival Vista, which became self aware and began tweeting its feelings earlier this year. 
Indeed, 2015 was the year that someone embraced the opportunity to put "Became a cruise ship" on their résumé.
App Developer:
As Wikipedia reminds, the first mobile applications began in 2008, which seems like ages ago.
It's the year we were given "Iron Man" and "Indiana Jones and the Kingdom of The Crystal Skull," movies that spawned a movie empire and great disillusion, respectively.
Apps allow us to connect, engage and crush candy as we wait for various appointments.
It's also a booming industry in travel. Waze, Hopper, Airbnb, Google Translate, Skype and so many others help us amid our travels.
It's a wide chasm of comfort from when we had a flip phone that allowed us to text loved ones abroad.
Thanks to brands launching various apps, we can talk face-to-face with family at home, find affordable hotels on the go and reserve tables at restaurants approved by locals in the know.
The future is pretty darn awesome.
Drone Magic Maker:
While that might be our own title for this specific job, it doesn't seem so far off considering the report we posted this past July.
Switzerland's Kulm Hotel St. Moritz now offers a movie-making package that offers experts giving tips on drone filmmaking as well as the landscapes that will make a truly priceless home video.
With travel drones now on the market, we think this is just the start of a new craze that will have resorts around the world buzzing with the sound of newfangled floating machines.
Work From Home, In Paradise:
Mashable reports there is a new service that affords the lucky few a chance to actually work from home—although that home is on a boat traveling on the exotic comfort of the ocean. 
Now this doesn't mean you have to be employed in the travel industry. However, it's astounding that just about any job that allows you to work from home, a growing number these days, also allows you to experience a holiday environment that bookends your respective 9-to-5 job.
It beats mainlining coffee as you drive in traffic to the office.
Director of Vibe:
For better or worse, FOMO (Fear of Missing Out) is a real phrase uttered by real people.
To that end, some resorts have turned to a "Director of Vibe" to ensure that their destination is cultivating an unbelievable experience for its patrons.
Cosmopolitan interviewed Melissa Rosenfield who explained her position is far more than just an events coordinator.
Rosenfield explains about her job at the Viceroy Hotel in Anguilla: "I'm the social director, the party planner, the camp counselor and the good-time Charlie. I plan all programming and handle all celebrities and VIPs and just manage the 'cool factor' there. The original job description was just like, 'make sure the music and lighting is cool.'"
Now if only we could find out how to become cool.
Trick Shot Celebrity:
If you have the time, talent and charisma to pull it off, you can turn insane trick shots into a career, touring the globe with your mystifying shots from distance.
The above video, for example, highlights trick-shot team How Ridiculous visiting London to drop a shot from the ArcelorMittal Orbit at Queen Elizabeth Olympic Park.
And as Dude Perfect explained to The Blaze, this can become a very real career thanks to YouTube and social media attention.
There is a big market for these videos, and the demographic is anyone who has a few minutes to kill in-between checking emails at work.
Instagram Phenom: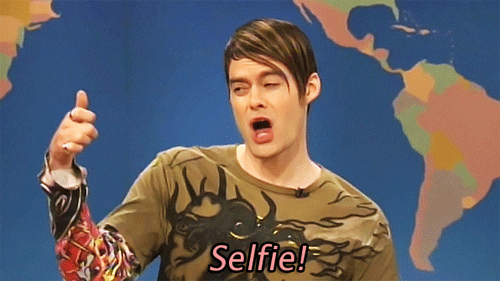 This budding industry was so astounding we just had to give it a section all its own, although you could argue this is little more than a travel blogger who poses instead of writes
Harper's Bazaar chronicled one Danielle Bernstein who commands "$5,000 to $15,000" for a single Instagram post thanks to her stunning number of followers.
For travel purposes, you will need a lot more than just awesome pictures. However, the Young Adventuress, Liz, explains in her blog "I have been invited on trips solely for having 17,000+ Instagram followers."
Chief Instagram Officer:
At least one resort felt the need to hand over the Instagram posting to a special individual.
As ABC News reported in 2014: "A seaside resort in Turkey is looking for a Chief Instagram Officer. Job requirements of the CIO at the Hillside Beach Club: lounge around the resort snapping gorgeous photos and updating the hotel's Instagram feed."
Now this isn't a job with long-term benefits, because the position went to six people who stayed at "the resort for free for one week each."
Still, this is enough for you no-filter talents to keep your eyes opened for similar campaigns in the future.
Robot:
Lastly, we want to give hope to the robot and android contingent out there.
The robot uprising has begun in earnest in Japan where the Henn-na Hotel employs robots at its reception desk.
And, as TravelPulse's Donald Wood found, the Aloft Silicon Valley Hotel in California makes use of a robot butler at its location.
Ten years ago these poor robots were out of work, roaming the figurative Tatooine desert without so much as a second glance.
Now they are working hard to make our respective stays more enjoyable.
So what does the next ten years have in store for us? If we can take a stab, we imagine holidays where drones bring us mojitos while robots snap off the exchange and post it to Instagram for us.
The only downside is waiting 10 years to see how many likes that gets.