Image via Thinkstock
Occasional drinkers of fancy wine, beware. Sometimes that $40 bottle of wine is actually closer to $4,000.
ADVERTISING
Cleveland.com's Karin Price Mueller reports on a story with so many life lessons it should be a Pixar movie. It features one Joe Lentini, who was out with others on a business dinner at Atlantic City's Bobby Flay Steak restaurant, featured at the Borgata Hotel Casino & Spa—a restaurant we now know offers a $3,750 bottle of wine.
According to Lentini, the dinner's host—the person who was picking up the bill for the table and winner of this story's nice guy award—asked him to pick out a bottle of wine, an entirely innocuous task that led to a peculiar story going viral at the moment.
Lentini explains what happened next:
"I asked the waitress if she could recommend something decent because I don't have experience with wine. She pointed to a bottle on the menu. I didn't have my glasses. I asked how much and she said, 'Thirty-seven fifty.'"
Thirty-seven fifty. The words sit there like a comforter, lending confidence that you managed to get a bottle of wine in a fancy restaurant for under $50.
Alas, things are not what they seemed.
By the end of the meal the bill came, which totaled a whopping $4,700.61. This included the beverage: Screaming Eagle, Oakville 2011 ($3,750).
We imagine the reaction at the table was as such: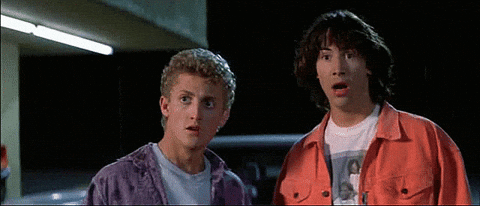 And this is where things got interesting, because Lentini, his wife Marcia and a diner sitting nearby all agreed they heard the bottle would cost all of "thirty-seven fifty."
As for the other side of this expensive coin, the waitress disagreed that this is what was said and a manager was summoned who offered a solution of sorts: a reduction of the bottle's price to $2,200, which the diners split. (Incidentally, this is like having a rampaging bull in your living room replaced by a rampaging cow.)
The restaurant told Mueller that an investigation took place and everything was done as it should have been.
In fact, executive vice president Joseph Lupo offered, "As the leading culinary destination in this region, we consistently serve as many, if not more high-end wine and spirits without incident. In this isolated case, both the server and sommelier verified the bottle requested with the patron."
Mueller writes, "Lupo said that fact was confirmed surveillance footage (sic). We asked Borgata to share the footage, which does not have audio, but it said it could not."
The reporter even went a step further, asking a wine consultant about this very odd tale. John Foy offered about the relaying of a bottle's price tag, "it is very important that the server enunciate that price absolutely clearly." Foy continued, "Short of that, the restaurant has to eat the cost of the bottle."
There is simply no way of knowing exactly what the waitress said. Enunciation aside, suggesting a bottle worth thousands to a self-professed inexperienced wine drinker is irresponsible to say the least. That is, of course, if that's how it all played out.
Previously we brought you the story of a couple in Italy who felt bamboozled when paying $56 for gelato. Then there was the traveler who was hit with a bill of $127 for three bottles of water at London's Wellesley Hotel.
First, we have to offer that you simply have to bring your glasses, especially if you might be reading things during the course of the night: road signs, text messages, wine lists.
Second, we have to offer that this is yet another example that we have to be ever on our guard when traipsing about in unfamiliar places, which definitely includes local restaurants with unusual menus.
However, we never thought we would have to ask a waitress to not only verify the price of an item but to possibly write it down. According to this story, you might want to get that item highlighted, underlined and notarized as well.